Save the Date!
Saturday, September 29
Come Sell & Shop!
Ashburn Elementary School
44062 Fincastle Drive, Ashburn, VA 20147
Public Sale - 9am to Noon
Early Shopping Pass Holders enter at 8am
(purchase Early Shopping Pass below)
*SORRY, STROLLERS WILL NOT BE PERMITTED INSIDE THE SALE AREA.*
*LFMOMC ACCEPTS CASH, CHECK w/ID,
OR CREDIT + $3 fee.*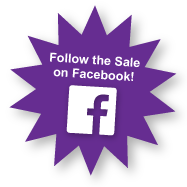 Early Shopping Passes!
Shop early at 8am before the general public!
Pay via PayPal below and your name will be added to our Early Shoppers list.
Just give your name at the door and you're in!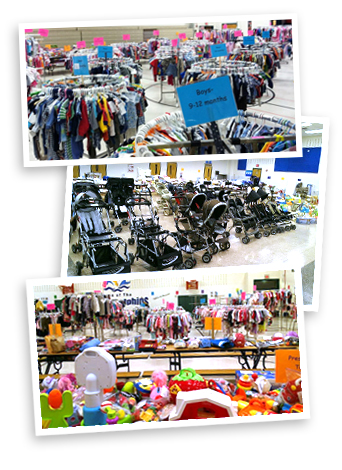 Twice each year (spring and fall), LFMOMC holds a HUGE consignment sale of children's clothing, toys, and other merchandise! With an average of over 60 families of multiples participating in the event, we often fill two elementary school multi-purpose rooms with merchandise! Don't miss this incredible opportunity to purchase LOTS of children's items at GREAT prices! Members also get to shop first before the doors open to the general public!
There is also a bake sale and a raffle that help raise funds for our club. Show your support, donate, and enjoy some yummy treats!
Bring a laundry basket or large shopping bag with you to help carry all of your awesome finds while you shop!
We hope to see you at our next sale and HAPPY SHOPPING!
Come Consign with us!
80% to LFMOMC members who volunteer*
70% to non-members who volunteer
60% to all others
*Late LFMOMC membership renewals, after June 30, will receive 70% if the member volunteers and 60% if the member does not volunteer.
Late membership renewals will not be entitled to the 80%.
Join our Sale Mailing List
Subscribe to our email list and you will receive the latest and greatest information about all of our upcoming sales!